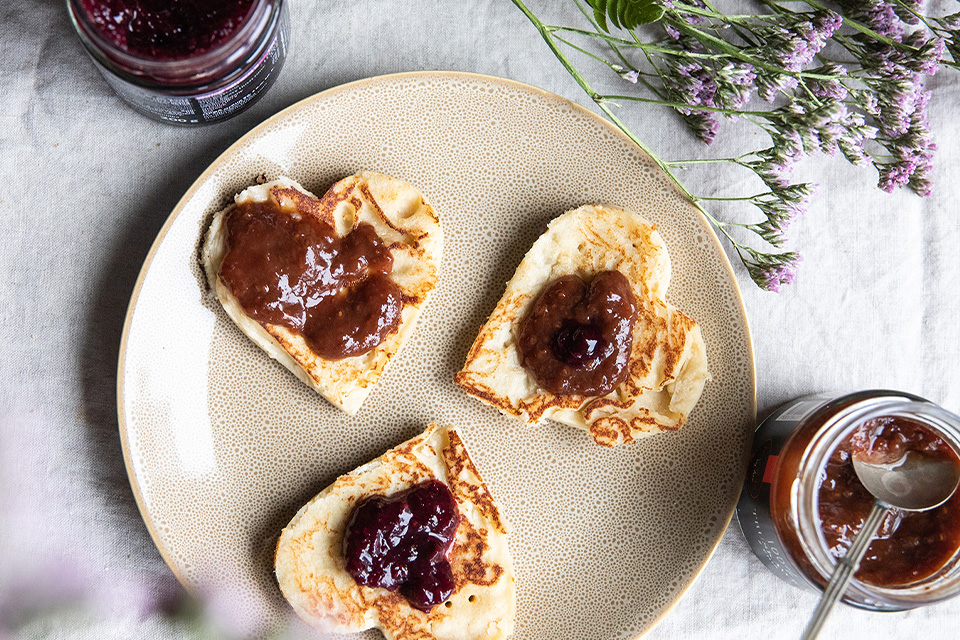 Recipe for pancakes with jam
2020-02-18
Today, our table is dominated by pancakes with strawberry and currant jam.
Do you want it too? Well, a frying pan in hand and go to work! :)

Of course, we fried them on our favorite coconut oil, thanks to which they did not burn, they came out browned, tasty and fragrant.
Ingredients for pancakes with jam:
120 g rice flour
20-30 g coconut flour
1 tablespoon of coconut oil
300 ml milk
2 eggs
50 ml water
pinch of salt
teaspoon honey
Pancakes with jam recipe:
We combine all ingredients
Fry on both sides in hot oil
Decorate with a teaspoon of your favorite jam
Recommended

Our bestseller