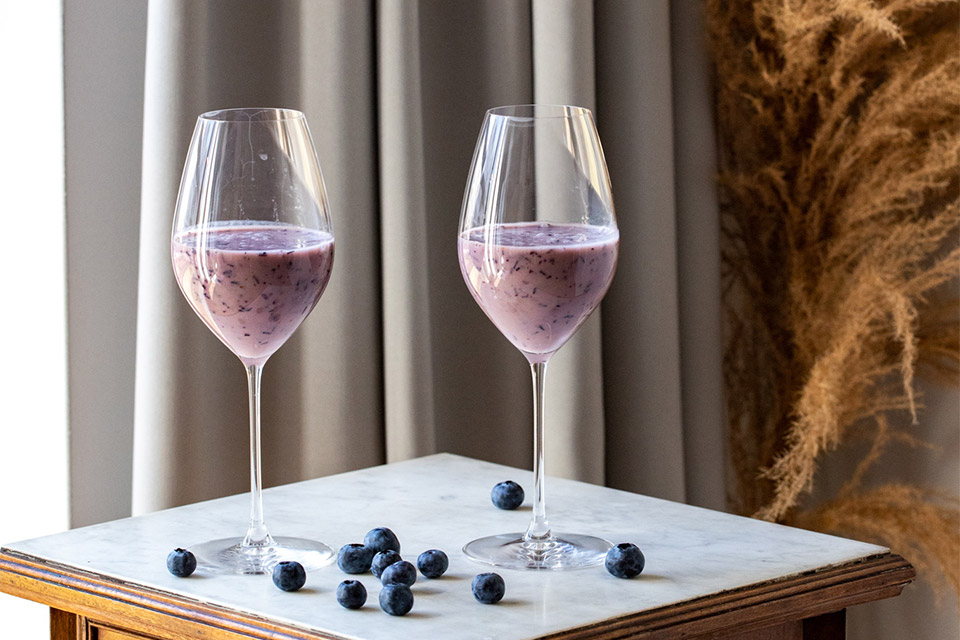 Recipe for blueberry cocktail
2020-05-08
Category:
Recipes for cocktails and juices
Time for blueberries! Do you also like these little navy blue balls? Because we are sooooo!
They contain a lot of vitamin C and other valuable antioxidants.
we added oatmeal, banana and vegetable milk, receiving a delicious and healthy smoothie, which is not only wonderful in taste, but also supports our immunity :)
Enjoy your meal!
Ingredients for a blueberry cocktail:
Preparation of a blueberry cocktail:
Cut a banana into pieces
Put all the ingredients in the bowl
Blend
Ready and delicious!
Recommended
Our bestseller