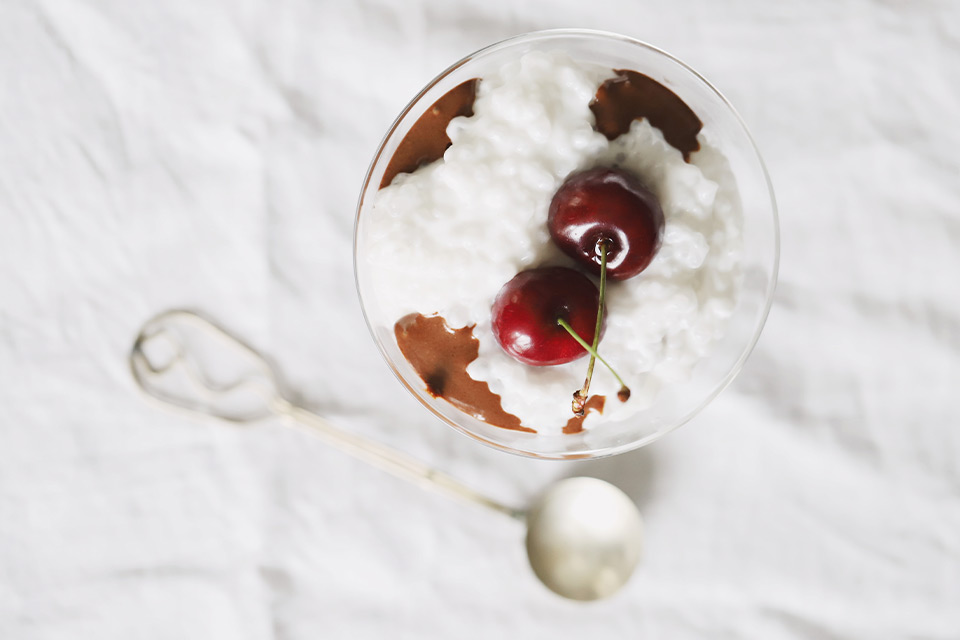 Tapioca Pudding Recipe
2020-07-21
Preparation time: about 1.5h
Category: Healthy desserts
Who wants to try our delicious and healthy pudding? Today we are experimenting with tapioca in our kitchen! :D

We mixed some tasty ingredients and created a really perfect dessert. Believe me, no chef would be ashamed of it :)

Tapioca pudding is an excellent idea when you are in a mood for something sweet. Especially during hot, summer days, like today! :)

Anyway, check it out and see for yourself!
Tapioca pudding ingredients:
Tapioca pudding recipe:
Place tapioca and rice milk in a medium pot and heat it.

Add honey and vanilla seeds and heat it

over medium heat.  Be sure to stir frequently so that the tapioca doesn't stick to the bottom

After 30 minutes remove from heat and leave it for about 1 hour to chill until tapioca pearls are transparent and 

the mixture has thickened

.

Pour into cups with some nut spread.

Serve with your favourite fruits (we used cherries).

It's ready to eat!
Recommended