Recipe for spring salad
2020-05-21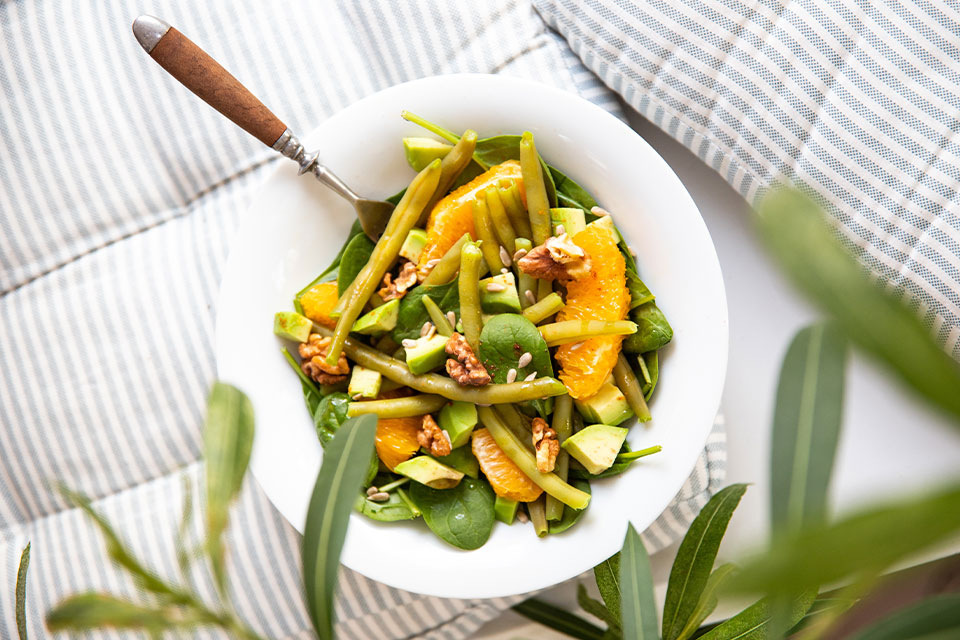 Category:
Breakfast recipe
Today light, green and spring!
Time for a delicious salad with aromatic dressing that will awaken all your senses :)
A real portion of health for breakfast in the morning or a light snack during the day!

Avocado with oranges and yellow string beans is a great combination that you will certainly repeat more than once.

Bon Appetit!
Ingredients for spring salad:
SALAD:
2 avocados
2 oranges
100 g al dente pre-cooked yellow string beans
spinach or lettuce leaves
a few drops of lemon juice
favorite nuts
DRESSING:
3 tablespoons of oil
2 tablespoons of apple cider vinegar
a pinch of cayenne pepper
a pinch of turmeric
Spring Salad Recipe:
Peel oranges and divide into particles
Dice the avocado and sprinkle with lemon
Put into a bowl
Add yellow string beans and spinach
Pour everything with oil and spices
Add favorite nuts on the top