Recipe for a fit salad
2020-02-24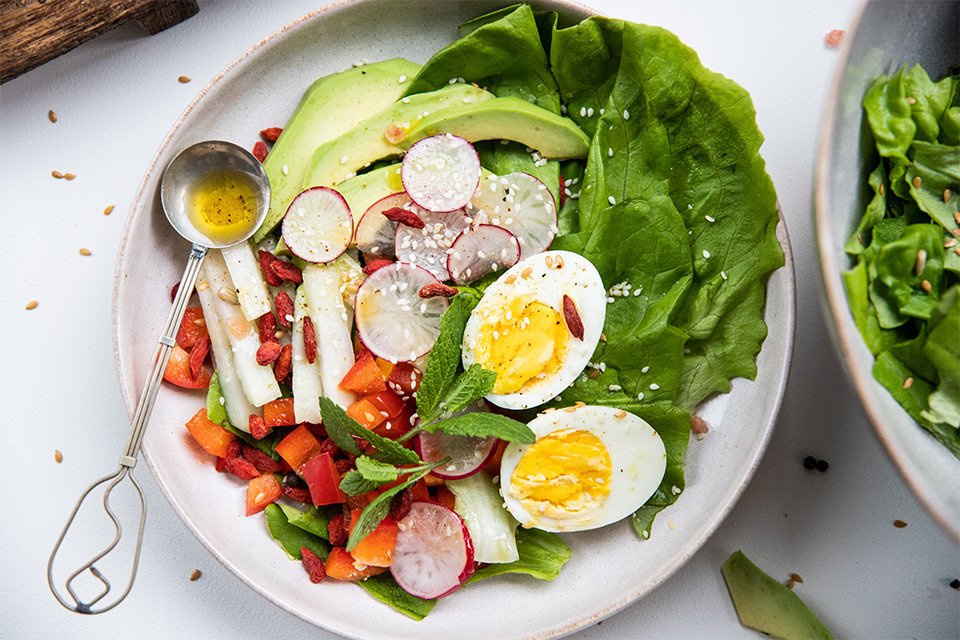 Category:
Breakfast recipes
Today it will be light and colorful :)
We have a recipe for a nutritious and delicious fit salad, perfect for a quick breakfast!

It doesn't take much time to prepare it, and the visual and health effect is undeniable :)
We used lettuce, avocados, peppers, radishes, egg, goji berries ... Anyway, see yourself!
Ingredients for a fit salad:
SALAD:
butterhead lettuce
1 handful of goji berries
1/2 red pepper
2 radishes
1 egg
1/2 small white radish
1/2 avocado
sesame
DRESSING:
a bit of lemon juice
2 tablespoons of olive oil
a pinch of salt and pepper
Recipe for a fit salad:
We cut vegetables
Boil the egg hard
We put all the ingredients on a plate
We pour dressing
Sprinkle with goji berries and sesame
Bon Appetit!